Call (864)421-9810 or 1-866-639-4689 to enter contests or make requests!
Contests: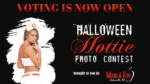 Official Contest Rules Want to submit your picture? Head over to our SUBMISSION PAGE! VOTE NOW for your favorite finalist in our Halloween Hottie...
Read More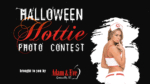 We know you wanna show off that sexy costume for Halloween, but this year's a little different. So we're bringing Halloween to you! Put...
Read More
Contest Rules:
The following are the official rules of SummitMedia, LLC ("Sponsor") for the Halloween Hottie Photo Contest ("Contest") on WHZT-FM ("Station"). By participating, each participant...
Read More