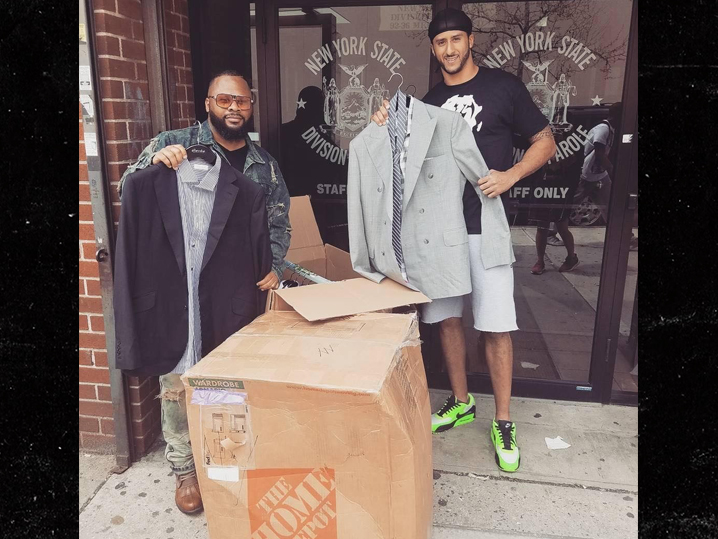 Colin Kaepernick  may not be able to land a gig, but for now his gig is blessing others!
He recently donated 50 custom suits to the organization 100 Suits for 100 Men. This NYC based company provides free haircuts, outfits and life skills to men that have been in prison for at least 5 years.
So to those of you worried about Kaepernick taking a knee….maybe you should look at what he's doing in the community and follow suit!! #HowBoutDat
Thank you Colin Kaepernick for making a difference! TMZ Sports spoke with Kevin Livingston from 100 Suits for Men and check out what he had to say.