HOT 98.1 always has you covered when it comes to giveaways & prizes! Whether it's tickets to the best concerts & events, movie premiers, gift cards to your favorite restaurants and retail locations, or STRAIGHT CASH HOMIE – you can always get the hook up with HOT 98.1!
To participate in on-air contests, call the studio line at (864) 421-9810. Here's what we've got coming up:
Winning Weekend 12/3 -12/4
Listen all weekend long to win a pair of tickets to see Tory Lanez December 19th at Orange Peel, Asheville, NC!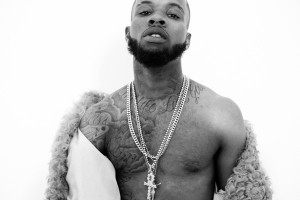 HOT 98.1 wants to give you a hundred bucks or more, if you can guess the Secret Sound! Listen every weekday for the Secret Sound Contest at 7:10am, 11:10am, 4:10pm and 5:10pm. Be the ninth caller at

HOT 98-1 and Coca-Cola are spreading holiday cheer. Enter here to win an entire year of Coca-Cola, plus a cozy Coke blanket, just in time for winter! Prizes include your very own Coca-Cola blanket, a Coke glass
A complete copy of these rules can be obtained at the offices of any radio station owned and/or operated by Summit Media, LLC ("Sponsor") during normal business hours Monday through Friday or by requesting a copy in