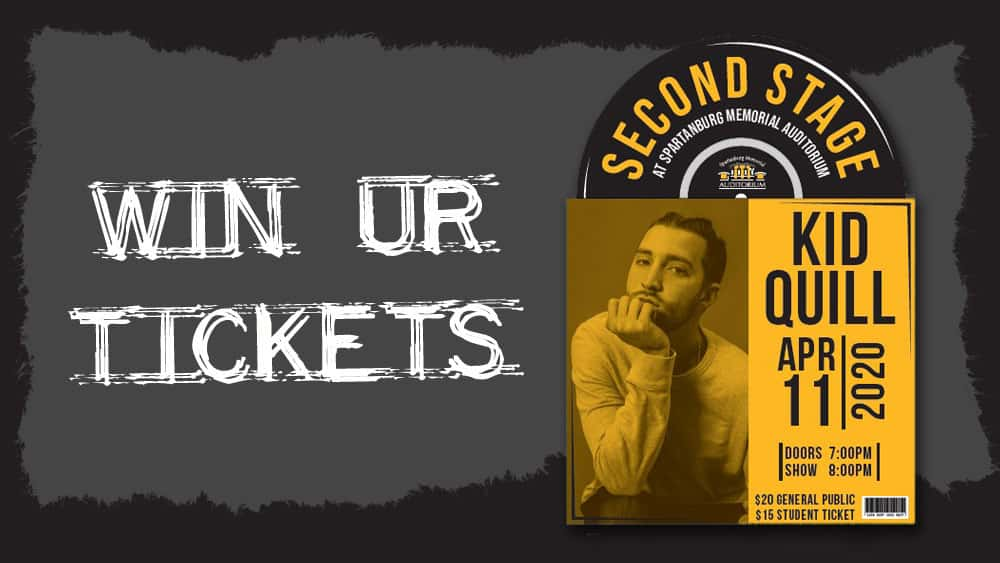 Win ticksets to see Kid Quill live from Second Stage at SMA on Saturday, April 11!
You can enter up to once per day, so keep coming back to enter your name and improve your chances of winning! We'll select a winner from all eligible entries at random and winner will be contacted when your prize is ready to be picked up.
Good luck, and thanks for listening!
About Kid Quill:
Mitchell Quilleon Brown, known by his stage name Kid Quill, is an American rapper from Shelbyville, Indiana. While in high school, Brown would rap battle friends in his basement. One of his friends decided to record Brown rapping and uploaded it to YouTube where it received a good number of views. Noticing that there was potential, he decided to pursue rapping.
On October 14, 2016, Brown released his debut album The Name Above The Title. It charted Top 10 on iTunes Hip-Hop/Rap. It also charted as a Billboard Heatseaker. In September 2017, Brown followed his first album with 94.3 The Reel. This also charted Top 10 on iTunes Hip-Hop/Rap Charts. He spent the following year as support on nationals tours with Devvon Terrell, SoMo, Skizzy Mars, and Bryce Vine. Despite one of his biggest hits being "The Opener", he is no longer just the opener on shows and is making a name for himself in the world of hip hop.