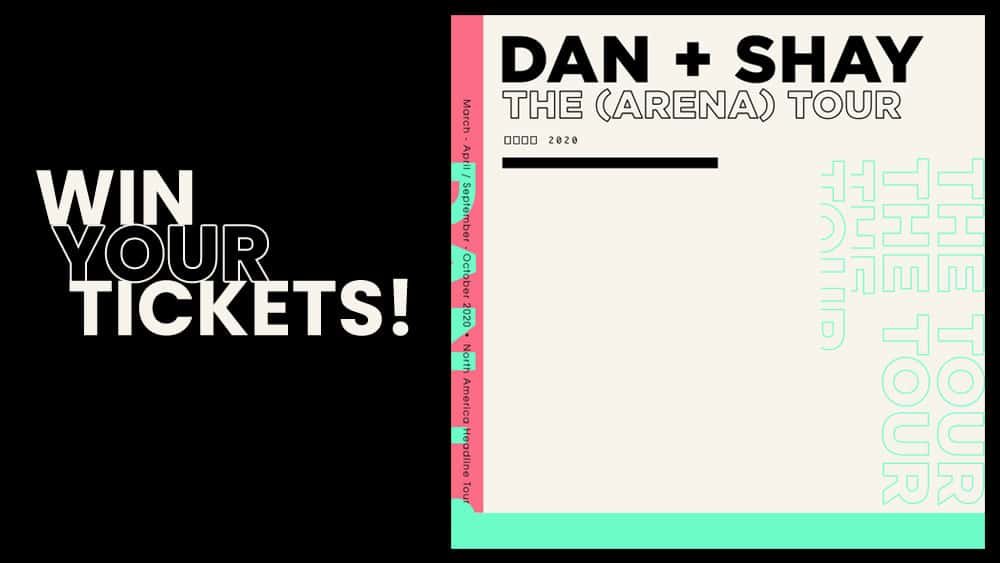 HOT 98.1 wants to send you and a friend to see Dan + Shay The (Arena) Tour, when it comes to Bon Secours Wellness Arena on March 14, 2020!
You can enter up to once per day, so keep coming back each day to enter your name to improve your chances of winning!
Enter below and we'll select a winner at random to receive a pair of tickets to the show. Winner will be contacted A WEEK BEFORE THE SHOW. Good luck, and thanks for listening!
About Dan + Shay
Dan + Shay continue their rapid rise and are taking the music world by storm. The last twelve months have seen GRAMMY, Billboard, ACM, CMT, and Teen Choice Award wins – most recently snagging several CMA Awards nominations, the accumulation of over two billion on-demand career streams, several mega-hit, chart-topping songs, and more. The pair have already sold out headlining US & UK tours in 2019, where they performed from their ever-expanding array of hits, including their most recent chart-topper, "All To Myself," their 2x-Platinum, multi-week No. 1 single "Speechless", and the most-streamed song released in 2018, multi-Platinum, multi-week No.1 global smash, "Tequila." All three are featured on Dan + Shay, which has sold more than one million album equivalents and debuted at No. 1 on Billboard's Top Country Albums chart the same week "Tequila" reached No.1 on the Country Airplay chart, marking the first time since 2009 that a duo or group has topped both charts simultaneously. Dan + Shay made SoundScan recorded history as the first new country duo to debut at No. 1 on Billboard's Country Albums Chart with their Gold-certified first album, Where It All Began. Their catalogue comprises three albums, including Where It All Began, Obsessed, and Dan + Shay, six Platinum singles, including the duo's debut "19 You + Me," and their six No. 1 hits: "Tequila," "Speechless," "All To Myself," "Nothin' Like You," "From The Ground Up" and "How Not To."