Each Friday morning, Dex and Barbie T will highlight an adoptable animal from Anderson County P.A.W.S. To find out more about any of these adoptable Fur Babies, please go to Petango to see all of Anderson County P.A.W.S.'s adoptable pets, or contact them at (864) 260-4151.
Click on each Fur Baby to see their full bio!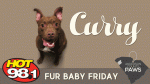 My name is Curry. I'm pretty furry. U come see me and plz hurry!...
Read More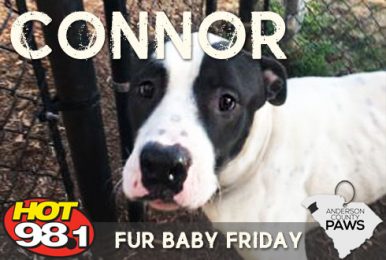 Hi. My name is Connor and I'm a two-year-old Retriever/Labrador Mix, which means YOU get the best of both worlds!...
Read More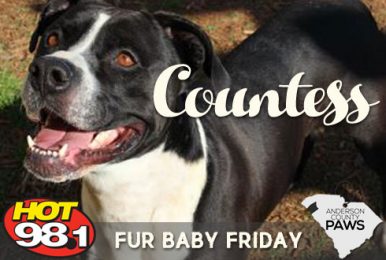 Hello to all, my name is Miss Countess, and I successfully returned 17 tennis balls this morning while wearing pearls and a little black...
Read More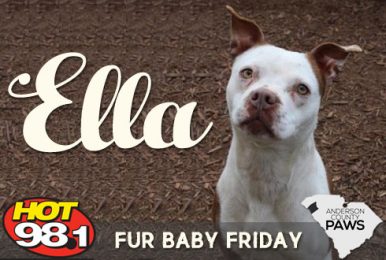 Hey, everybody! My name is Ella. I'm three years old, and I really, REALLY want to be your friend!...
Read More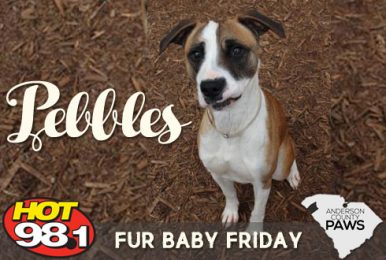 Um hi, I'm Pebbles… is this where I write stuff? Oh....
Read More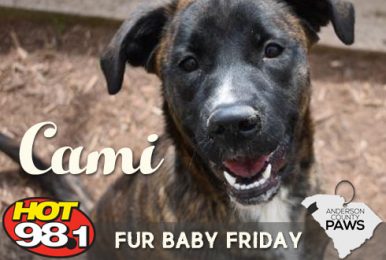 Hi-hi my name is Cami and I'm one years old. So far I've heard peeples here describe me as beautiful and sweet. I don't...
Read More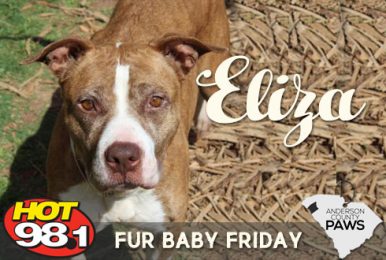 My name is Eliza, I'm six, and yes, I woke up like this #nofilter #nocontacts #hazel #allnaturalbeauty...
Read More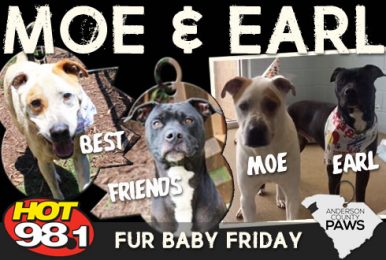 We're the two best friends that anyone could have! AND NOW WE'LL BE TOGETHER FOREVER! (Cue the Rick Roll!)...
Read More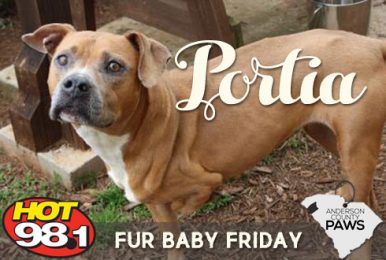 My name is Porsha and I finally found someone to look past my imperfections!!...
Read More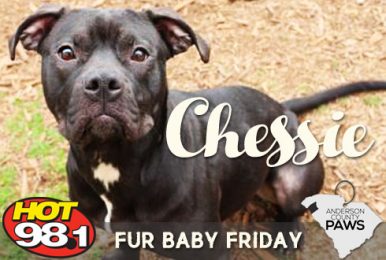 Hey, y'all! My name is Chessie. I've found my furrever home!...
Read More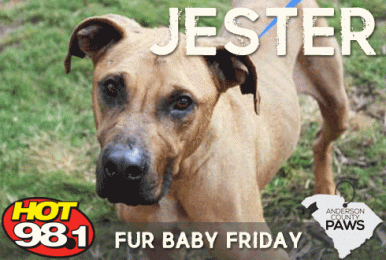 Good day to you sirs and madams, my name is Jester. I arrived to Anderson County PAWS by way of the Hurricane Irma relief...
Read More