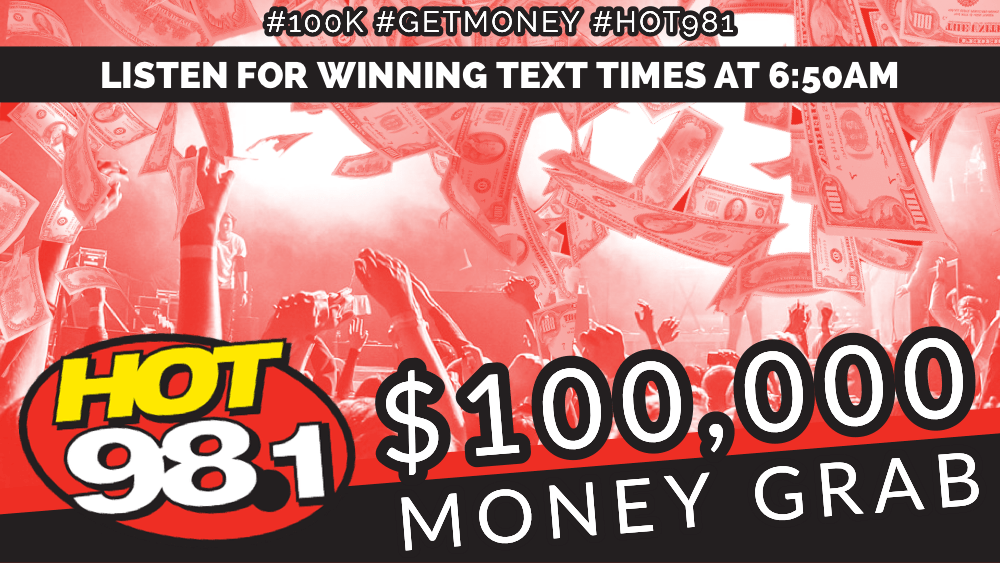 Wake up with The Dex and Barbie T Morning Show each weekday and listen at 6:50am for the EXACT times to play the HOT 98.1 $100,000 Money Grab contest to win your share of $100,000!
When you hear the keyword in those times, text it to 864-421-9810 and you could WIN $1,000!
Make sure you lock HOT 98.1 into your phone so you can text the keywords throughout the day to 864-421-9810!