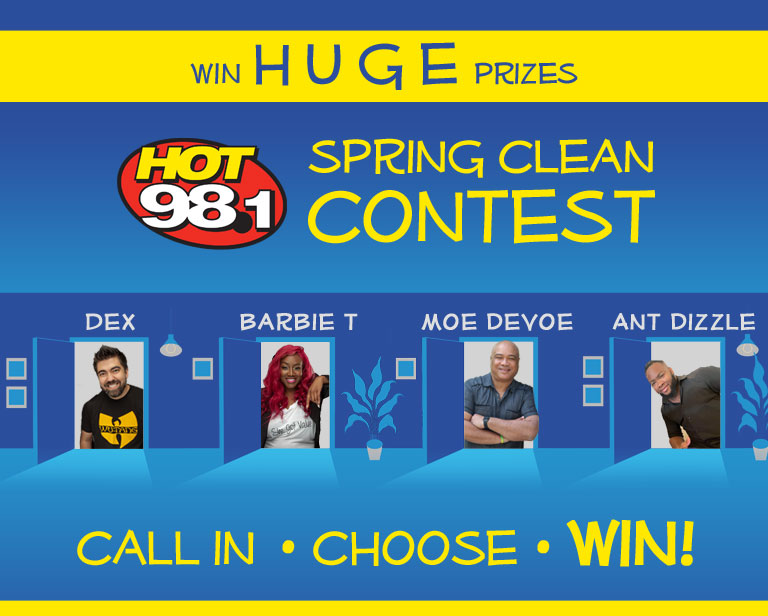 WIN BIG with the HOT 98.1 Spring Clean Contest!
It's time for the HOT 98.1 DJs to clean out the prizes in their office! We've got everything from sound bars to tickets to smart speakers and a whole lot MORE!
It's easy: each weekday, listen for the cue to call in the 9 am, 1 pm, and 4 pm hours and be caller number 20. We'll tell you who's office is getting cleaned out (it'll be three choices: between Dex, Barbie T, Moe DeVoe or Ant Dizzle). Choose who's office you want to help Spring Clean and we'll tell you what you've won!
Listen to HOT 98.1 weekdays in the 9 am, 1 pm and 4pm hours.
Choose whose office you want to clean out and WIN!
Good luck and thanks for listening to HOT 98.1

Find the Official Spring Clean Contest Rules here