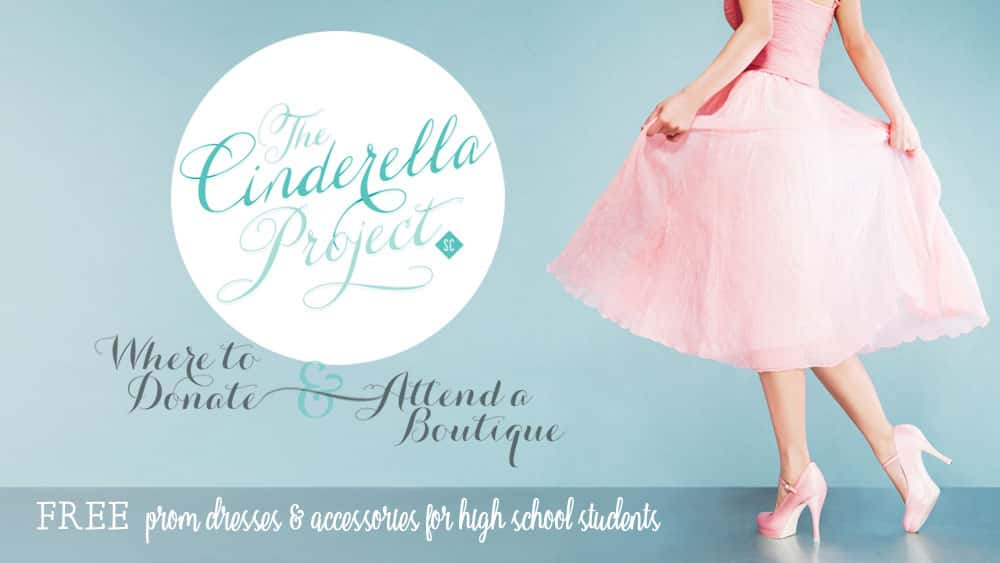 Barbie T has teamed up again with The Cinderella Project for their 18th year of providing FREE prom dresses and accessories to high school students all across the state!
The Cinderella Project is an organization dedicated to ensuring that every high school student has access to FREE, beautiful gowns, accessories, and shoes for Prom! They have racks and racks of dresses to pick from, in current styles and all sizes (from 00 to plus size), plus shoes, jewelry, and accessories, all FREE!

HOW DOES IT WORK?
ANY high school student can get a FREE dress for Prom! Check out the list of dates and locations below to find a boutique near you. Show up (with your current high school student ID), try on dresses, pick the one you want (and help yourself to accessories and shoes if you need some), all completely FREE! Limit one dress per person, and make sure you bring your student ID!
WHERE DO THEY GET ALL THESE DRESSES??
From donations! Do you have a new or gently used prom, bridesmaid or other formal gown or accessories to donate? GREAT! Drop them by any of these locations!
UPCOMING BOUTIQUES:
Saturday, February 29 from 10AM – 2PM
in Anderson Mall (next to Dillards in old LensCrafters space)
3131 N. Main St., Anderson 29621
​​​Saturday, March 21 from 10AM – 1PM
Aldersgate United Methodist Church
7 Shannon Dr., Greenville 29615