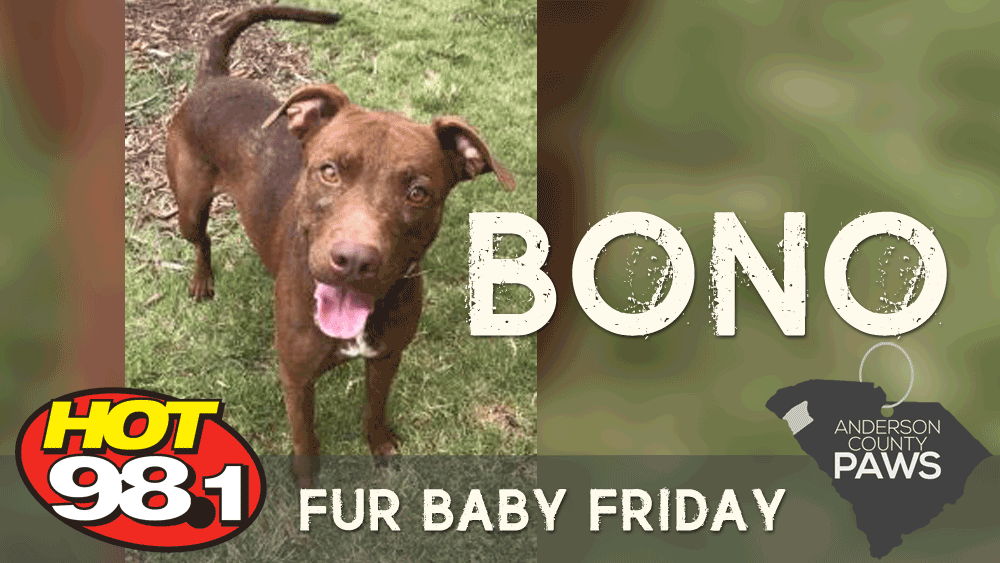 What's up guys, I go by Bono, and my favorite words are: GO and OUTSIDE. Full body wag… ENGAGE.
I'm usually down for something fun like:
Learning sweet new tricks (I've got SIT on lock, currently working on "leash manners" cuz it impresses the ladies. Getting pretty good.)
Chillin with my bros of a hooman variety. I'll be your ride or die. [Did someone say RIDE?]
Mesmerizing hoomans with my sparklin Chocolate Gaze. 60% of the time, it works every time.
From the hoomans at PAWS: Bono is about two years old, and is super-willing to learn and please. He loves to play outside with toys and treats. His tail never stops wagging and he is very loving. His beautiful chocolate coat matches his sweet personality. Although sometimes it's hard containing his joy to get outside with someone, he is learning how to be a gentleman on leash. He sits so pretty for a treat, and reels you in with his pretty eyes!
As always, all of Anderson County PAWS' adoptable animals are vaccinated, microchipped, spayed or neutered, de-wormed, treated for fleas, and tested for age appropriate behavior – so they're ready to come home with you right away!
To find out more about this fur baby or any of our adoptable animals, call Anderson County PAWS at (864) 260-4151 or visit Petango!