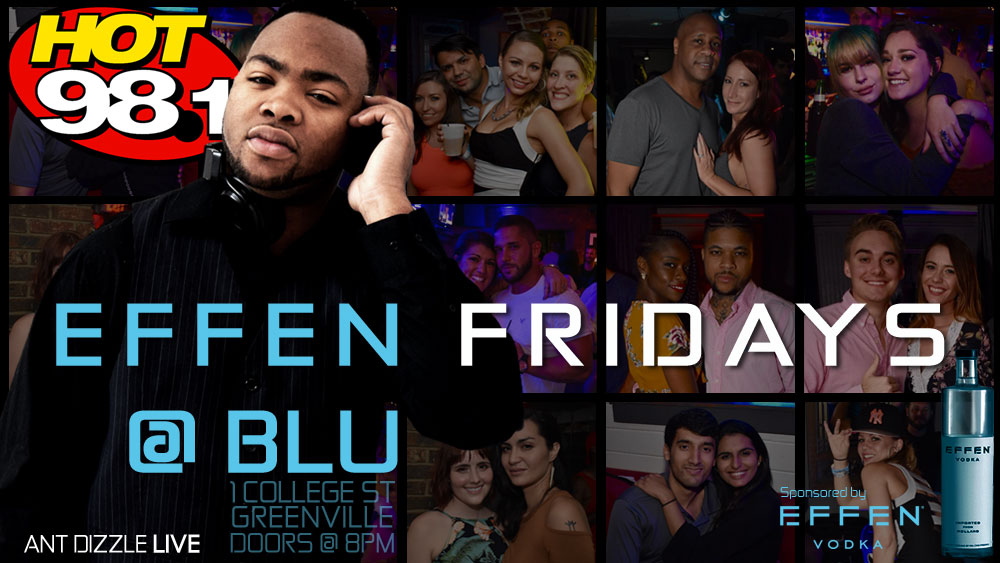 HOT 98.1 is coming to you LIVE and DIRECT from Blu Martini Bar & Nightclub every EFFEN FRIDAY NIGHT!
HOT 98.1's Ant Dizzle is mixing LIVE from Blu in Downtown Greenville! Join us each Friday – doors open at 8pm – and starting at 10pm, what you hear in the club is what you hear on the air! HOT 98.1 will be live and direct, thanks to our sponsor, EFFEN VODKA and Blu!
Blu is located in downtown Greenville at 1 College Street. See you there, and thanks for listening to HOT 98.1!