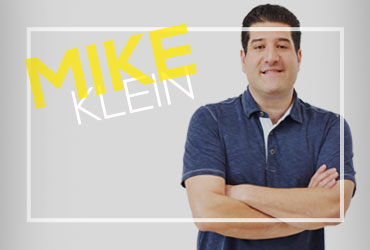 Listen every weekday from 3pm-7pm with Mike Klein!
Growing up in suburban Maryland, and at an early age, Mike Klein realized that his passion for music ran deep.  While other kids his age were playing sports, Mike deejayed at his local roller rink (man, would we like to see pictures of THAT), connecting his peers to the music they loved. This cultivated and grew during his time in college on the local radio station. He continues to find daily enjoyment in connecting with his listeners both on-air and online!

Posted by Marty Martinez on Tuesday, April 17, 2018 Something is wrong with our plane! It appears we are going down! Emergency landing!! Southwest...
Read More
Our little girl, True Thompson, has completely stolen our hearts and we are overwhelmed with LOVE. Such a blessing to welcome this angel into...
Read More
DJ Khaled joins forces with Oprah, both working together under Weight Watchers, where he has now been named the Social Media Ambassador Posted by...
Read More
Brutally honest Christmas card from funny...
Read More
I decided to change my name again! My new name is LOVE aka Brother Love. #TakeDat pic.twitter.com/gArAXusygG — Sean Diddy Combs (@diddy) November 4,...
Read More
https://www.youtube.com/watch?v=MSrTGP22EPU&list=PL7SM7K-1N3TuageMMjb7-8GAK90ROh6Ap&index=1...
Read More
One of our off duty officers was happy to find Sister Margaret Ann of Archbishop Coleman F. Carroll High School pitching… Posted by Miami-Dade...
Read More