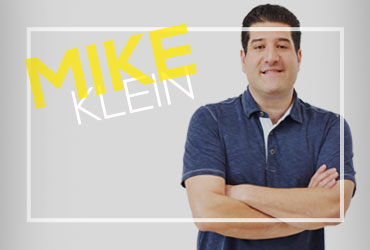 Listen every weekday from 3pm-7pm with Mike Klein!
Growing up in suburban Maryland, and at an early age, Mike Klein realized that his passion for music ran deep.  While other kids his age were playing sports, Mike deejayed at his local roller rink (man, would we like to see pictures of THAT), connecting his peers to the music they loved. This cultivated and grew during his time in college on the local radio station. He continues to find daily enjoyment in connecting with his listeners both on-air and online!

This .@iamcardib MONEY remix is ???????? pic.twitter.com/2GusmxFb3I — Girl Scouts (@girlscouts) February 3, 2019...
Read More
View this post on Instagram For lack of a better word, SHOOK. #CommentsByCelebs A post shared by @ commentsbycelebs on Dec 4, 2018 at...
Read More
James Corden decides to adopt his schedule for the day and heads to Mark's house for a taste of the 4am workout club....
Read More
View this post on Instagram The NYPD absolutely nailed it today. So cool to see the humanity in our law enforcement. A small thing...
Read More
How To Help Victims of the Pittsburgh Synagogue Shooting https://t.co/usFj0GM0PI pic.twitter.com/eLFMjIczjU — Marie Claire (@marieclaire) October 29, 2018...
Read More
View this post on Instagram You know you've made it when you can hire Ed Sheeran to sing you Happy Birthday. ???????? #ExtraForever! #HappyBrunoMarsDay!...
Read More
A3C LIL WAYNE CONCERT SHOOTOUT. pic.twitter.com/WAaOA2U6P4 — Keats the Geek (@KeatsTheGeek) October 8, 2018 View this post on Instagram A post shared by #A3C18...
Read More
View this post on Instagram cherish the memories and moments and celebrate and respect the life we all smile we live we laugh and...
Read More