OVER 1,000 OPEN POSITIONS AVAILABLE in our 2017 Career Fair, presented by Benore Logistic Systems, Inc.!
We're gathering employers from all over the Carolinas to bring YOU 1,000+ career opportunities in a wide variety of industries. These employers have openings for both full- and part-time positions for everything from entry-level to management in healthcare, education, business, finance, marketing, logistics, manufacturing, service and more.
WHEN: Saturday, September 30th from 10AM – 2PM
WHERE: Haywood Mall in Center Court (700 Haywood Rd, Greenville, SC 29607)
WHO: List of confirmed participating employers (will be updated often)

Benore Logistic Systems, Inc. is looking for great people to join our team. We are a cohesive team that delivers industry-leading solutions to our customers. We are interested in individuals who want to be a part of a dynamic, growing company and whose goals are to provide top-quality customer service oriented in solving business and operational challenges. We are proud to be family-owned and believe our workforce is our greatest asset.
Type of Positions Hiring: Human Resources, Maintenance, Transportation Operations, Warehouse Operations
Number of Open Positions: 175
---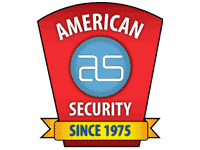 American Services, Inc.
With more than 40 years of experience, American Security is the trusted industry leader, delivering a comprehensive range of services in Healthcare, Manufacturing, Technology, Institutional and more.
Type of Positions Hiring: Security Officers, Full- and Part-Time
Number of Open Positions: 50
---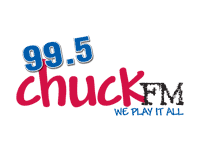 99.5 Chuck FM
99.5 Chuck FM is the Upstate's only Random Radio station – playing a variety of artists from the 80s, 90s and now. 99.5 Chuck FM is owned and operated locally by SummitMedia Greenville, a broadcast and digital media company with powerful personalities, compelling local brands and meaningful marketing solutions.
Type of Positions Hiring: Sales, Events, On-Air, Digital
Number of Open Positions: 7

---
At the USA TODAY NETWORK, we empower communities to connect, act and thrive. Our goal is to be the daily destination for consumers and marketers seeking meaningful connections with their communities. Here you can find the story behind the story: our people. See what it's like to work with us.
Type of Positions Hiring: Sales, Full-Time
Number of Open Positions: 3
---
HOT 98.1 is a top-40 radio station, playing the most recent hit songs from around the country. HOT 98.1 is owned and operated locally by SummitMedia Greenville, a broadcast and digital media company with powerful personalities, compelling local brands and meaningful marketing solutions.
Type of Positions Hiring: Sales, Events, On-Air, Digital
Number of Open Positions: 7
---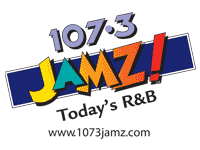 107.3 JAMZ
107.3 JAMZ is one of the most listened-to radio stations in the country. 107.3 JAMZ is owned and operated locally by SummitMedia Greenville, a broadcast and digital media company with powerful personalities, compelling local brands and meaningful marketing solutions.
Type of Positions Hiring: Sales, Events, On-Air, Digital
Number of Open Positions: 7
---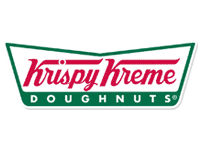 A SWEET ENVIRONMENT WHERE PEOPLE ARE OUR #1 PRIORITY. It's not just our Original Glazed® doughnuts that have made us one of America's most beloved brands. It's also our people. You can be a part of this amazing experience by joining the hottest team in the industry.
Type of Positions Hiring: Team Members, Production Specialists
Number of Open Positions: 30
---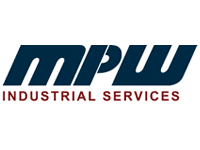 MPW offers a variety of industrial cleaning, water treatment and facility and environmental services to thousands of clients throughout North America. Our diversified industrial services are applicable to a wide array of customer needs and enable clients to prosper in today's competitive environment.
Type of Positions Hiring: Industrial Cleaning Technicians
Number of Open Positions: 20
---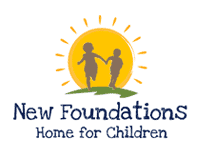 New Foundations Home for Children
NFHFC is a nonprofit organization serving the Upstate of South Carolina with residential care programs for children and teens, and community-based counseling and family services. New Foundations Home for Children is committed to providing Equal Employment Opportunities for all employees and job applicants.
Type of Positions Hiring: Full- and Part-Time Direct Care Staff for 2nd, 3rd, and weekend shifts
Number of Open Positions: 15
---
From smartphones to virtual reality, we are reimagining what's possible. Our diverse team of leaders has made us a force in the industry. If you share our belief in the power of technology to change the world, let's talk.
Type of Positions Hiring: Customer Service
Number of Open Positions: 100
---
A rewarding career is waiting for you today at the South Carolina Department of Corrections. 3 weeks vacation! 3 weeks sick leave! Retirement Benefits. Medical, Vision and Dental insurance!
Type of Positions Hiring: Correctional Officers, RNs, LPNs, Mental Health Techs, Administrative, Facilities Management, and Grounds Maintenance
Number of Open Positions: 800-1,000

---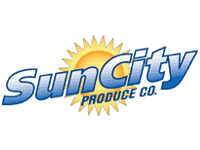 This is an exciting opportunity to join a dynamic team. We are looking for individuals who have the ability to thrive in a fast paced work environment. We offer very competitive benefit and growth opportunities.
Type of Positions Hiring: Warehouse Positions
Number of Open Positions: TBD
---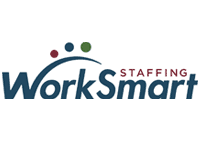 WorkSmart staffing is always looking to add to our qualified WorkForce. Apply now or browse to see current openings, upcoming events, expert advice and much more!
Type of Positions Hiring: All Types
Number of Open Positions: 50+
---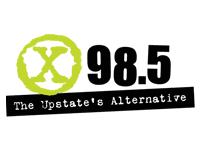 X 98.5 FM
X 98.5 FM is the Upstate's Alternative radio station, playing the most recent alternative hits. X 98.5 is owned and operated locally by SummitMedia Greenville, a broadcast and digital media company with powerful personalities, compelling local brands and meaningful marketing solutions.
Type of Positions Hiring: Sales, Events, On-Air, Digital
Number of Open Positions: 7