Find the basketball with the SEC logo on it on our website, then click it to win two tickets to a SEC Women's Tournament game, coming to Bon Secours Wellness Arena, March 1st – 5th!
Here's what you're looking for, so you'll know it when you see it: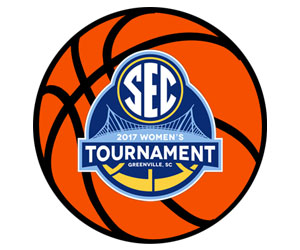 Good luck, and thanks for listening!!