HOT 98.1 always has you covered when it comes to giveaways & prizes! Whether it's tickets to the best concerts & events, movie premiers, gift cards to your favorite restaurants and retail locations, or STRAIGHT CASH HOMIE – you can always get the hook up with HOT 98.1!
To participate in on-air contests, call the studio line at (864) 421-9810. Here's what we've got coming up:
9/23-25 Winning Weekend:
Win: A pair of tickets to see Kat Williams Live Listen all weekend long for the key word to register online and win pair of tickets to see Kat Williams live coming to the Bon Secours Wellness Arena October 22nd!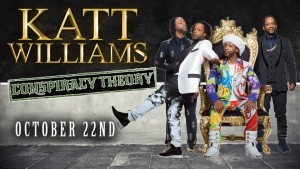 HOT 98.1 wants to give you a hundred bucks or more, if you can guess the Secret Sound! Starting September 19th, listen every weekday to HOT 98.1 for the Secret Sound Contest at 7:10am, 11:10am, 4:10pm and